Anchor Color & Chemical is a premier supplier of liquid solvent dyes and recovered solvents to the petroleum and chemical industries.
---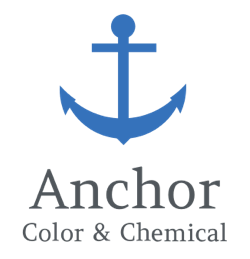 Headquartered in East Greenwich, RI, Anchor Color & Chemical has been supplying liquid solvent dyes and virgin and beneficial reuse solvents to businesses in the petroleum and chemical industries since 2002. Anchor serves customers throughout the Northeast, east of the Mississippi, and nationwide.
Our mission is to profitbly manufacture, market and distribute Dyes and Chemicals, while treating everyone (employees, customers and suppliers) in a manner that honors Jesus Christ.
Our people go the extra mile to meet your needs in a timely, friendly and professional manner. Buying from Anchor Color & Chemical will enhance your purchasing workflow and improve your ability to stand out favorably to customers.
Whether it's supplying bulk tank trucks of red dye to the petroleum industry, exporting drums of dye around the world, or finding a beneficial reuse for a chemical side stream, you'll discover Anchor Color & Chemical is a faithful partner, ready, willing and able to solve your problems.
Meet the Team
Mike Denci

401.965-0107 • moc.rolocrohcna@icnedm

Mike is responsible for all sales within Anchor Color & Chemical. He is more than willing to help answer any technical questions or pricing inquiries you might have regarding any of Anchor's dyes and solvents.

Terry Thurber

401.965-0011 • moc.rolocrohcna@rebruhtt

Terry is responsible for handling all financial and logistics matters. Call or email Terry if you have a questions about a shipment status, invoices or any other financial questions.